Fast Moving Consumer goods industry (FMCG) has a substantial dynamic environment that needs a learning ambiance that is engaging for the learner and agile for the administrators. Green LMS for the FMCG industry helps you to create custom content development courses that are perfectly designed and developed as per the industry.
What does Green LMS for the FMCG industry provide?
Point of need learning and support
The sales team forms the backbone of any industry. Green LMS for the FMCG industry offers sales employees learning and support. In addition, employees can access smartphones which is an effective means to access the point of need learning for essential information required to complete the task.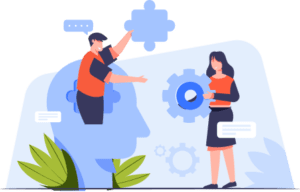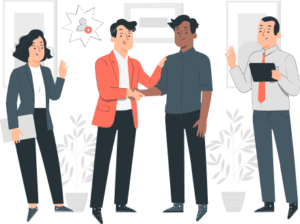 Onboarding New Employees
It becomes accessible to onboard new employees, which can help reduce the learning curve of new team members joining an organization by reducing the time spent onboarding. In addition, this allows employees to be more responsive to the clients.
Employee Engagement
With Gamification, you can improve employee engagement to understand the employee's progress with the organization. An engaged employee will have much to do with the organization's learning culture addition; the data from the effectiveness of the training programs can be used to increase employee engagement.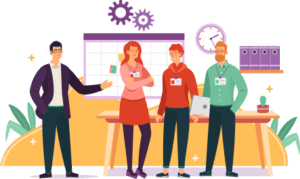 Benefits of LMS for the FMCG Industry
Green LMS understand the unique requirement of FMCG employees and boost their confidence to unlearn and relearn and practice the rapidly advancing expectation of the customers. Easily integrate with industry systems like CRM, CMS, or any third-party platform.
Channel-based user dashboard for content curation and promotion Job evaluation feature for continuous learning and feedback of employees
24×9 support with short learning bytes through just-in-time information, performance supports, process guides, and short demo videos.
Enhance customer experience by providing custom eLearning, virtual reality-based training, game-based learning, and more.
Create practical supporting tools for interactive learning sessions in education